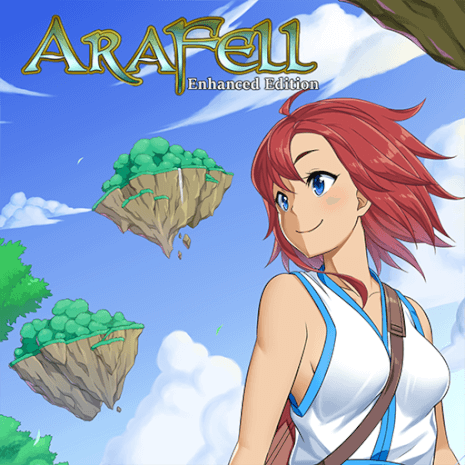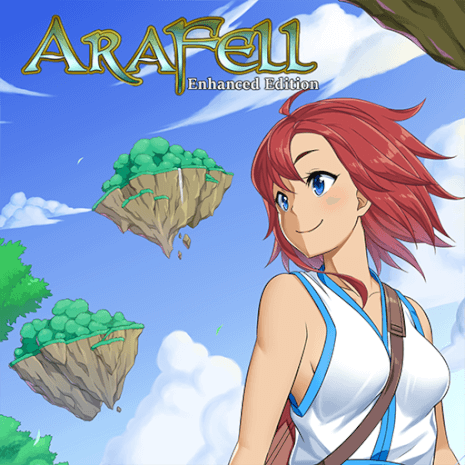 Ara Fell: Enhanced Edition
DANGEN Entertainment
Game overview
Explore an open world filled with secrets and adventure in Ara Fell: Enhanced Edition. Combines Japanese and Western RPG elements with visual novel and adventure game mechanics.
Game description generated withAI
Embark on an exciting journey with Ara Fell: Enhanced Edition, a classic 16-bit Japanese-style RPG created by Stegosoft Games. This newly upgraded version is packed with amazing features such as a revamped battle system, new character classes and abilities, additional side quests, an improved crafting mechanism, an enchanting system, and various other features such as enhanced aspect ratios, different difficulty modes, and an autosave feature.

Indulge in a unique gameplay experience that blends the best aspects of both Japanese and western RPGs and combines elements from visual novels and adventure games to create a compelling story, filled with surprises, emotions and remarkable characters with their own intricate backstories, motivations and desires. Join the courageous protagonist Lita on her heroic quest to save her homeland as you explore the enchanting world of Ara Fell.

The game has been intricately designed keeping exploration in mind. Discover the hidden treasures, solve the puzzles, and uncover the secrets that lie in every corner of the expansive world. With the freedom to roam and revelling in the open-world gameplay, you can embark on an adventure of your own.

Ara Fell offers a unique tactical combat experience that adds to the overall immersive gameplay. Every character can customize and choose their specialized equipment and stats based on their preferred gameplay style to overcome the game's unique boss battles.

The game uniquely emphasizes the emotional and psychological complexities of the characters that grow as the story unfolds. Discover the world of Ara Fell, filled with characters that bring the game to life with their unique personalities as they laugh, cry, and experience a range of emotions. Friends can turn into enemies, and foes can prove to be trustworthy as the narrative unfolds, creating an immersive and engaging gameplay experience.

Get ready to be captivated by Ara Fell: Enhanced Edition, an immersive, emotionally-charged game that takes its inspiration from the best of classic RPGs, while blazing its trail to give a truly unique experience.
Developer
DANGEN Entertainment
Categories
🗺️
Open world
🎮
Single player
🪄
Fantasy
Gameplay & Streams
Ara Fell: Enhanced Edition Review - Noisy Pixel
Noisy Pixel
Ara Fell: Enhanced Edition - 35 Minute Playthrough [Switch]
justonegamr
Ara Fell: Enhanced Edition Switch Review - Modern 16-Bit JRPG!
SwitchWatch