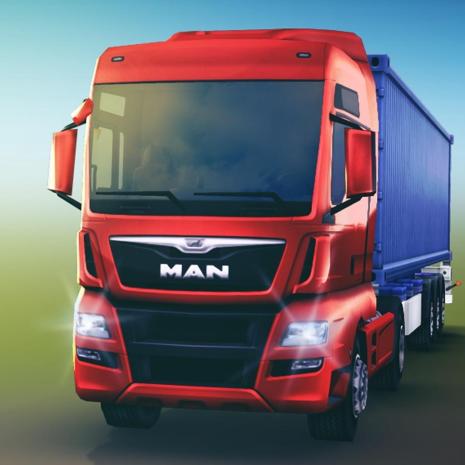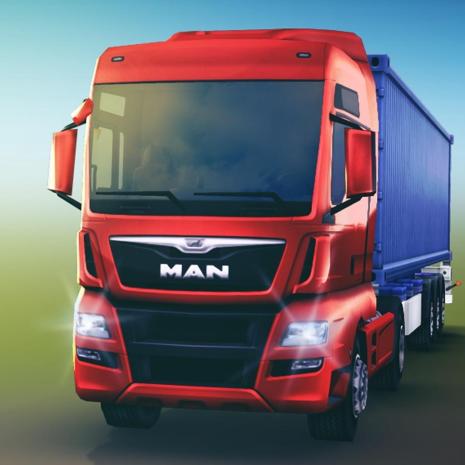 TruckSimulation 16
astragon Entertainment GmbH
Game overview
Drive and manage a fleet of trucks across Europe; expand your company by earning rewards and hiring new drivers.
Game description generated withAI
TruckSimulation 16 allows you to experience the true-to-life handling of one of the nine real trucks available. Commence your journey with a dilapidated old truck and earn your first profits by completing various delivery contracts navigating through a vast road network across Western and Central Europe. Utilize your earnings to upgrade to better trucks including five excellently reproduced MAN tractors.

Numerous missions ranging from customary orders to dangerous goods transportation ensure an action-packed experience. You can choose from eight different trailer types that categorize products such as bulky goods carried in a wooden semi-trailer or groceries on a frozen trunk-semi trailer.

The extensive road network spans a considerable portion of Central and Western Europe and incorporates famous landmarks of over 20 cities, making it an exciting drive. On-time and thorough deliveries get bonuses that you can use to expand your business by hiring new employees partaking in more deliveries or upgrading vehicles and trailers from the management menu.

After accumulating a substantial fortune, you can purchase the genuine racing truck by Team Hahn, the numerous-time European champions, and enjoy cruising across Europe's highways on a real racing truck.

Have what it takes to be the foremost carrier in European logistics?

Critics have proclaimed TruckSimulation 16 as the ideal choice for truck simulation enthusiasts. With an affordable price tag, this game is a must-have for everyone. The game's authenticity is top-notch and keeps you engaged whether you're taking a few minutes off during work or playing for development. You'd be surprised at how enjoyable the game will seem even to those new to trucker stimulation.

This application operates optimally on iPhone 5, 5c, 5s, 6, 6 Plus, 6s, 6s Plus, iPad 3, 4, mini 2, mini 3, Air, Air 2, Pro.

Features:
- Nine accurate trucks
- MAN licensed faithfully designed tractor units
- Authentic racing truck by Team Hahn
- Eight different trailer types categorizing products
- Vast road network realistically modeled after Western and Central Europe
- Over 20 cities with famous landmarks
- Realism increased by cockpit view and accurately designed MAN fittings
- Expansive management system: hire staff and establish facilities in diverse cities for a thriving carrier business.
Developer
astragon Entertainment GmbH
Gameplay & Streams
TruckSimulation 16: Gameplay-Video
astragon
TruckSimulation 16 (iOS/Android) Gameplay HD
Techzamazing
TruckSimulation 16 - release trailer (EN)
astragon