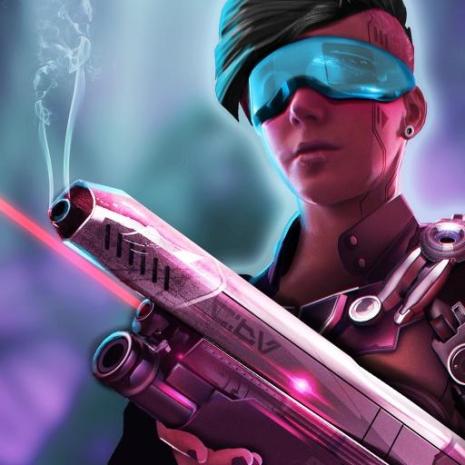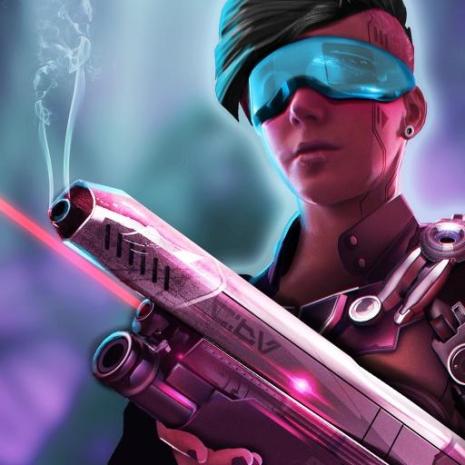 Game overview
Infinite twin-stick top-down shooter with procedurally generated levels, destructible environment, RPG-like character development, and rich AI behavior. Endless symphony of fight, die, improve and repeat.
Game description generated withAI
Experience the thrilling action of Neon Chrome - an unlimited twin-stick shooter game that offers innovative features such as procedurally generated levels and an interactive environment that's fully destructible. Get ready to embark on an incredible journey to bring down the dominion of the Overseer - and do it again and again. Neon Chrome is a game that will keep you fighting, dying, improving and repeating - so much so that many players have racked up over a whopping 100 hours of gameplay!

Explore a world full of explosive action, where you can expect to encounter massive explosions, destructible environments, countless bullets and stunning AI behavior. Note that older devices may not be able to maintain a high frame rate.

- Enjoy infinite replayability thanks to the game's unique procedurally generated levels
- Immerse yourself in a fully interactive environment that allows for complete destruction
- Engage in persistent character development with RPG-like gameplay mechanics using loot from your runs
- Fight against a diverse range of enemies, from security guards to gigantic boss hover tanks
- Upgrade your abilities with the game's cybernetic-based perk system
- Uncover enhancements, abilities, and weapons that will give you an edge in battle

Neon Chrome was developed by 10tons, the creators of the highly popular game Crimsonland.
Categories
🤝
Co-operative
🌍
Multiplayer
🎮
Single player
🛸
Sci-fi
Gameplay & Streams
Was ist ... Neon Chrome? - Roguelike-Twin-Stick-Shooter im Cyberpunk-Stil
GameStar
Neon Chrome Gameplay (PC HD)
GameZine
Neon Chrome (5 Minute Review): A Diamond in the Roguelite
Dragnix