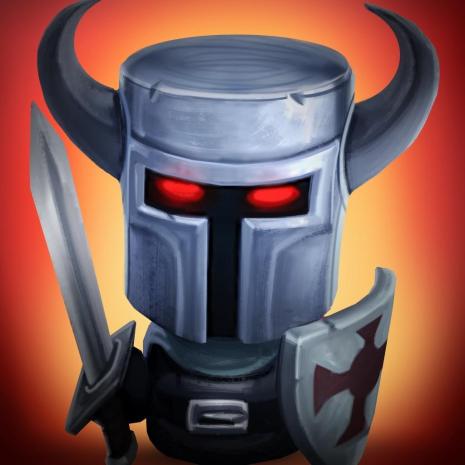 Game overview
Fight for survival as John Gore against murderous chefs, giant lumberjacks, killer penguins & an army of undead in Minigore 2.
Game description generated withAI
Looking for an action-packed game that offers a dual-stick shooting experience? Minigore 2 is the game for you! With its unique gameplay and exciting features, this game is a masterpiece created by the same studio that brought you Bike Baron, KingHunt, and Ice Rage.

Get ready to help the protagonist, John Gore, as he battles his way through different settings like graveyards, sunny lakes, and freezing plains as he tries to enter a stormy forest. With the appearance of the legendary Metusalem, the game has become tougher than ever before, with killer penguins, giant lumberjacks, murderous chefs, and even the entire undead army of the Cossack general standing in John's way.

One of the game's highlights is its 300 exciting challenges that will test your skills and abilities to the limit. With 20 playable characters, including guest stars like Zombieville USA, Hook Champ, and Bike Baron, the game offers numerous possibilities for you.

Minigore 2 comes with a massive roster of 60 different enemies and 7 unique bosses, making the game more challenging and engaging. You can collect loot to purchase upgrades and items from the merchant's wagon and choose from melee, ranged, and over ten unique weapons to increase your chances of survival. The game also features companion and beast gameplay for each playable character, giving the players a diversified experience.

Minigore 2's proprietary engine promises to bring an immersive experience as it is capable of displaying up to 150 zombies all at once, and in a game where every fight feels unique because of random patterns, this engine makes the game stand out. The game's animation is smooth, and it features cinematic lighting that looks great on modern devices.

Stay up to date with the latest developments by following their Twitter and Facebook pages. Play Minigore 2 today and get ready for an action-packed adventure of a lifetime!
Categories
🤡
Comedy
🧟
Horror
🎮
Single player
Gameplay & Streams
Minigore 2: Zombies Official Release Trailer HD
Timo Vihola
Minigore 2: Zombies - Universal - HD Gameplay Trailer
TouchGameplay
Minigore 2: Zombies Official Gameplay Video HD
Timo Vihola