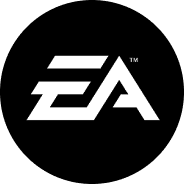 Download your favorite games from EA!
Need for Speed Mobile
Release date: 2023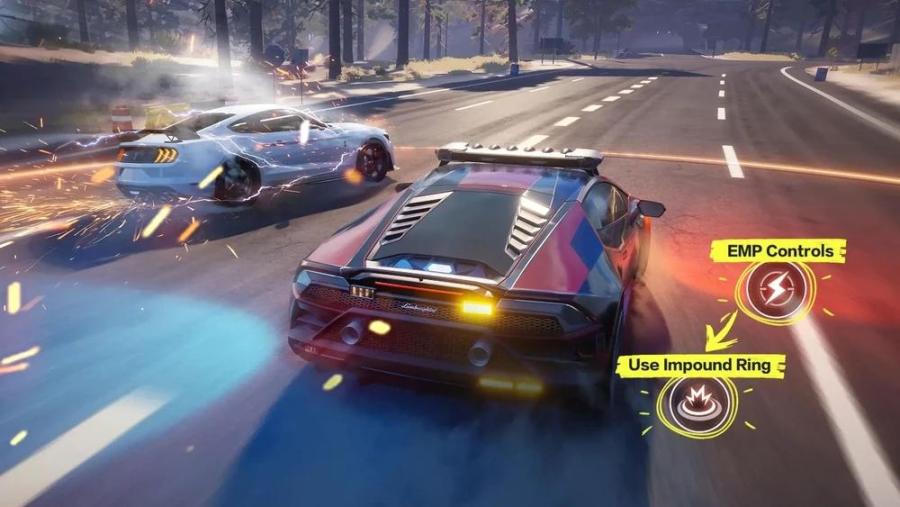 Gear up for an exhilarating ride with Need for Speed Mobile - a game that promises an electrifying, high-octane gaming experience that will leave you breathless. This game offers a dynamic world where strategic driving and lightning-fast reflexes are key to your success. Combining the thrill of fast-paced racing games with strategic gameplay, Need for Speed Mobile is an unparalleled masterpiece that is sure to get your adrenaline pumping. As you step into the shoes of skilled drivers, you will find yourself faced with a range of challenges and opponents who each have their own distinctive skills and styles. With heart-pounding races set in breathtaking landscapes, every decision you make could be the difference between victory and defeat. The meticulously designed tracks in Need for Speed Mobile boast visually stunning environments, with top-quality graphics that range from sun-kissed coastal roads to neon-lit urban circuits. Each track is crafted to offer a captivating gaming experience, and promises to keep you hooked right from the start. To succeed in Need for Speed Mobile, you will need to team up with other drivers to devise intricate strategies and outmaneuver your rivals. With an array of high-performance vehicles at your disposal, from agile sports cars to powerful supercars, you can conquer the tracks with precision and finesse. Your driving skills will be put to the test, and only the most adept racers will emerge victorious. In the game's social features, you can join forces with friends or meet new rivals. Bond over shared victories and adrenaline-pumping moments, and together, climb the ranks of Need for Speed Mobile's competitive leaderboard. The sense of camaraderie and achievement that comes with conquering challenges as a team is truly unparalleled. Are you ready to put your skills to the test in the world of Need for Speed Mobile? Get ready to showcase your driving prowess in this fast-paced, heart-racing gaming experience. With strategic brilliance, top-tier graphics, and thrilling races, you'll be coming back for more. Rev up your engines, hit the accelerator, and let the race begin!
EA SPORTS FC™ Tactical
Release date: Jan 18, 2024
Experience the beautiful game like never before with EA SPORTS FC™ Tactical. Get ready to assemble your dream football team with a vast selection of players from some of the best clubs and leagues worldwide. Immerse yourself in an interactive simulation that takes strategic, turn-based gameplay to the next level, providing players with plenty of opportunities to attack, defend or shoot among a group of players on the pitch. The gameplay is incredibly easy to pick-up, allowing you to indulge in the art of football in no time. Strengthen your team by collecting incredible players, and train them to master high-skill moves that will allow them to succeed on the pitch. Unlock their perfect traits and progress to a deeper level of the game. Customise your team with various items such as stadium designs, kits, and balls. Make critical strategic decisions on the pitch, adjust your tactics in real-time, and lead your team to victory. Unleash your managerial skills and create superstar players like Erling Haaland, Son Heung-min, Jude Bellingham, Federico Chiesa, and Virgil van Djik, by choosing from over 5000 authentic football players from the most celebrated leagues worldwide, including Premier League, LALIGA EA SPORTS, Bundesliga, Ligue 1, and Serie A, among others, and take part in highly competitive tournaments such as the iconic UEFA Champions League. With a wide range of playable modes, including online friendly matches, intense online competitions such as rank matches, leagues, and guilds, assemble your dream squad, analyze the field, and compete with opponents from all over the world. The time-limited matches and drills will not only let you gain valuable training experience to level up your players and team, but also show off your moves in dynamic cut-scenes. Teach fancy skills to your players and stun your opponents on the field! Football stardom awaits you. Step onto the pitch and embark on a journey filled with football adventure with EA SPORTS FC™ Tactical. Pre-register today and be part of the next generation of mobile football games. This app requires acceptance of EA's Privacy & Cookie Policy, User Agreement and Pre-Release Feedback Agreement (https://tos.ea.com/legalapp/openbeta/US/en/mobileconsole/). An Internet connection (network fees may apply) is necessary. The game collects data through third-party analytics technology; see Privacy & Cookie Policy for more details. The game contains direct links to the Internet and permits players to communicate via in-game chats; to disable, see in-game settings page. Optional in-game purchases of virtual currency that can be used to acquire virtual in-game items are included in this game. {Add for Japan only: All unspent Tactical Points will expire and be removed from your balance after 180 days from date of purchase.} EA may retire online features after providing a 30-day notice posted on ea.com/service-updates. Stay up-to-date with the latest developments by following us on: Facebook: https://www.facebook.com/EASPORTSTACTICAL Twitter: https://twitter.com/tactical_ea